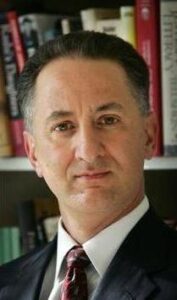 Moffatt Media, Palmdale, California
FOR IMMEDIATE RELEASE
Bruce Reinhart, Magistrate Judge within United States District Court Southern District of Florida, a four year rookie on the job, authorized an FBI Raid on Trump.  
Public Interest Concern Question:
Who is the supervising District Judge over Magistrate Judge (Rookie) Reinhart, that authorized Reinhart to execute an FBI Raid on Former President Trump?  Because "We the People-We the Taxpayer's" want to know! Reinhart was only Appointed in 2018, as a Magistrate Judge with his term expiring 2026.
Did you know that "Magistrate Judges" are glorified Commissioners? 8 year Term Limits.

"The position of United States Magistrate Judge is relatively new in the federal judicial system. 
For many years the federal system had United States Commissioners who handled a variety of preliminary criminal matters, such as initial appearances, bonds, search warrants and arrest warrants. 
In 1971 the name "Commissioner" was changed to "Magistrate," however, the range of duties performed was not greatly altered.
The name was changed again in 1990 to "United States Magistrate Judge."
Federal District Judges are Nominated by a United States President.   A District Judges Term Limits on the Federal judicial bench are jobs for life. "These judges, often referred to as "Article III judges," are nominated by the president and confirmed by the U.S. Senate."
Thus, Magistrates Powers do not appear for ANY Magistrate including Reinhart Magistrate, the power to authorize a Raid on Former President Trump.  Magistrates Powers are authorized in 18 U.S. Code § 3041.  See:  https://www.law.cornell.edu/uscode/text/18/3041
Final Public Interest Concern Questions:
1).  Will the Court consider removing Reinhart Magistrate, off the Florida District Court bench?

2).  Whether Reinhart, Magistrate  exceeded his Powers? and
3).  Should Reinhart, Magistrate face ethical charges and be Disbarred as a Lawyer from the State of Florida?
Moffatt Media submitted a FOIA Request – Court commented:
"Please be advised that the federal courts are not subject to the Freedom of Information Act ("FOIA").  The "courts of the United States" are specifically exempted from that law by 5 U.S.C. § 551(1)."

Moffatt Media and concerned taxpayers respectfully request Judicial Watch to execute a Freedom of Information Act Request (FOIA), upon the USDC Southern District of Florida, to verify what District Judge authorized Reinhart Magistrate, an FBI Raid against Former President Trump, at his home?
Within real of possibility, maybe "Judicial Watch," won't receive the same type of comment from said court.  
Consequently, do realize ​Former President ​Trump​,​ is ​NOT the only one to be Raided, during these perilous times of society​ and all Americans are now at imminent risk.  You could be next!

###