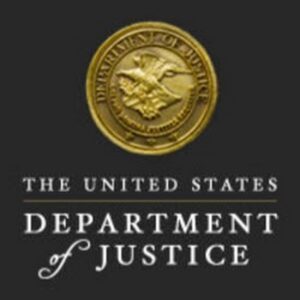 A United States Department of Justice (DOJ) Prosecutor felt so guilty about how Defendant was treated, that the Prosecutor decided to switch sides, to represent Defendant instead of the Government
Have you ever heard of a Prosecutor switching sides to then defend an alleged Defendant just before Trial?
"Moffatt Media," has expanded its investigative skills into an Innocence project case.
First time ever, for Moffatt Media's Eyes to have Witnessed a Prosecutor switch sides to defend an alleged Defendant.
_____
In my 20 years as an attorney I have NEVER seen a situation where the Prosecutor (Plaintiff's Attorney) for the United States of America government now becomes Defendants Counsel.
Defense counsel then becomes Plaintiff's Counsel for the United States of America, said alleged Defendant.
"Since the Prosecutor is now my Counsel, can you have my new counsel call me?"
If my new attorney aka former Prosecutor does not proceed with a Motion to Dismiss the Indictment, will you put forth an effort for dismissal?"
The Transcript declares in part "True and Correct Transcript," of the reported proceedings held, 9/1/2022.  Defendant argues it is impossible that the Transcript is: "True and Correct." because the Prosecutor's Appearance indicates to have switched sides.   The Prosecutor is now my defense counsel, says Defendant.
Above is not done in satire.   Moffatt Media's eyes did witness where the Court Reporter flipped Prosecutor to represent Defendant, in a Transcript.
In a separate unrelated issue, an Amicus Brief filed by The Onion, actually made its way into the United States Supreme Court, was based on Satire.   Click on highlighted area above for Source Link.
The Onion's Satire Amicus Brief, and errors found in an actual Federal U.S. District Court Central District Transcript covered by "Moffatt Media," makes you see comedy at work in Federal criminal cases.
###