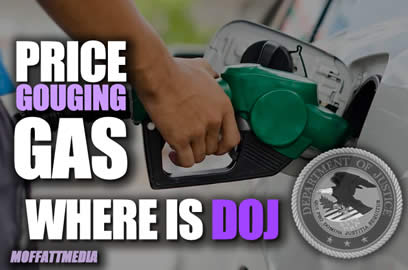 Moffatt Media, Palmdale, California
Friday's Public Concern:   Did you know the U.S. DOJ prosecuted and sentenced a man for ...  "Price Gouging Facemasks?"
Where is the U.S. DOJ for "Price Gouging" Gas?
Troy Businessman Sentenced for Hoarding and Price Gouging Facemasks
ALBANY, NEW YORK – Imran Selcuk, age 35, of Troy, New York, was sentenced September  2, 2021, 3 years of probation for … price gouging  in violation of the Defense Production Act of 1950 (DPA), said in part by the United States Department of Justice – The United States Attorney's Office Northern District of New York.
Arend Mathijssen, Quartz Hill, California Concerned Citizen and Taxpayer, reported March 10, 2022, within his own community, cost for Supreme Gas: $6.35 and Diesel $6.79.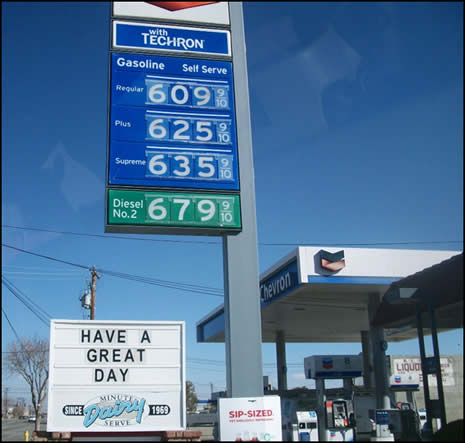 Yet, certain Congressional Representatives are blaming "Putin," for higher Gas prices throughout our Nation.These same Congressional Representatives won't call out, tell the truth or prosecute big oil and gas companies that are "Price Gouging" Gas, against its own Citizens, similar to the Troy Businessman prosecuted for"Price Gouging Facemasks." …
Truth Exposed about certain career Congressional Representatives, who are unfriendly towards the same American Citizen's they claim to represent.   But remember the power to vote is one of your most important sacred rights of "We the People, We the Taxpayers and We the Majority!"
###
---