FOR IMMEDIATE RELEASE

Societal-Legal News
Moffatt Media, Palmdale, California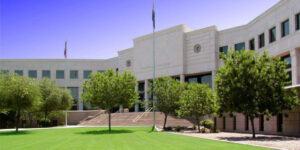 True, twenty-one years ago today several Americans died in the September 11, 2001 attacks.   The terrorist incident against our country and fellow Americans was beyond horrific, that none will ever forget and will forever be a stain that took place on American soil.
Regardless, on today, 9/11/2022, we need to also remember our fellow Americans defined as Arizona Lawyers who have died on the inside mentally and physically, because they have suffered induced discrimination with losing their fundamentally guaranteed constitutional rights and constitutional protections at the hand of domestic terrorism.

Multiple thousands of Arizona Lawyers have been reduced to financial ruins, families destroyed, suffered homelessness, and have become unemployable. WHY?
Because Arizona Lawyers have less rights than ANY other person within the United States of America and even on this sacred day 9/11.  They have suffered bold and unrelenting unconstitutional tactics.
Continued Public Interest Concern Questions:
(1).  Did you know Arizona Lawyers do not have equal access to justice with being afforded a Jury Trial before their own Peers?
(2).  Did you know if an Arizona Lawyer is being claimed to have committed criminal conduct, the Arizona Lawyer is NOT afforded the right to be assisted by a Court Appointed Counsel?
(3).  Did you know Arizona Lawyers who are prosecuted under Rule 8.4(b) or any other Rules they NEVER receive a Speedy Trial, within 70 days of being criminally charged? 
(4).  Did you know Arizona Lawyers are only allowed to go before a "Hearing Panel," when claimed to have criminal or unethical conduct?  The same three person "Hearing Panel," that has NEVER been approved by ANY Arizona Governor or Arizona House of Representatives.
(5).  Furthermore, did you know, Arizona Lawyers are denied equal protections, because they do not have ANY ability to raise constitutional challenges even to defend themselves?
Noting,  it is an Atrocity and Human Rights Violations, that Arizona has permitted and condoned the cover-ups under Rule 51,  with murder weapons to proceed in fatally "killing" thousands of Arizona Lawyers jobs, legal careers and their small owned legal businesses, while denying Arizona Lawyers their Constitutional Rights and fundamentally guaranteed "First Amendment Protections," even as American Citizen's!
In consequence, the purported Supreme Court Judge ("Judicial False Impersonator") William J. O'Neil, Presiding Disciplinary Judge, from 2010-2021, has even bragged publicly, when Arizona Lawyer's come before him to prosecute, that he does not use civil or criminal proceedings, he prosecutes Arizona Lawyers only using Sui Generis.   https://youtu.be/yBKqG1u0IDY
Hence America is a great country, and it does many things well.   However, within the State of Arizona, a vast blind spot exists, in facilitating an ability for Arizona people and specifically Arizona Lawyers who face alleged criminal conduct and ethical charges, said proceedings are being done above law as:  "Sui Generis." Third World Justice!
Yes today on 9/11 we must remember our fellow Americans who suffered at the hands of Foreign Terrorists.  But this day is also in Tribute to fallen "American Arizona Lawyers," within Arizona, where there exists Domestic Terrorists, who are NOT upholding constitutional Oath promises, to defend against all enemies, foreign and domestic.  
In Arizona's "Third World Justice" YOU can have any Decision YOU want, against ANY Arizona Lawyer YOU want, with the stroke of a keyboard and pen!
"Third World Justice in Arizona," undermines equal access to justice within actual Courts of Record!

###