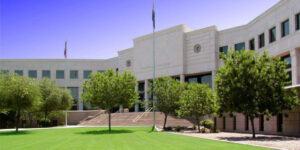 Jeffrey Moffatt seeks $20 million against Arizona, the State Supreme Court of Arizona and State Bar of Arizona, according to a copy of the filed document: 9 13 2022 NOTICE OF CLAIM TORT AGAINST AZ et al served on Brnovich  To view document click on purple highlighted area.
Moffatt served his claim against Mark Brnovich, Arizona Attorney General and Risk Management, on September 16, 2022, Friday.
First Amendment Protection violations imposed by Arizona's Supreme Court "Judicial Imposter" William J. O'Neil, seated on the Supreme Court bench from 2010-2021.
Specifically, the claim is the first step toward a potential lawsuit against the State of Arizona.   If a settlement cannot be reached or Arizona denies the claim, Moffatt's next step is to file a lawsuit against Arizona for failure to uphold First Amendment Protections, among other issues.
"Arizona's Third World Justice," amounts to intentionally turning blind eyes filled with brazen Public Corruption Schemes.