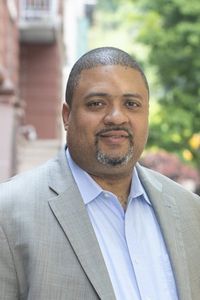 Alvin Bragg Jr., District Attorney (Prosecutor), on the job one-year, targets Former President Donald Trump, is so un-American.  Should Bragg  be DISBARRED? 
One has to ask, why would anyone allow Rookie Bragg to pursue former President Trump?  Because he (Bragg) is indispensable and other smart tenured staff in the Manhattan DA's Office do not wish to jeopardize their own Retirement Plans and livelihoods. 
But did you know that between 2018 & 2020 the Federal government under the Trump administration fed the State of New York with $41.4 Million?  
 And did you know that the Federal government then fed the State of New York with another $3.2 Million in the year 2022?   
The Federal government fed the State of New York, multiple millions of dollars ($45 Mil) in years 2018-2022 for Voting Cyber Security enhancements and "Remediation."  Does the State of New York not realize the saying:  "Never bite the hand that feeds you." 
PUBLIC INTEREST CONCERN QUESTION
Is the State of New York suffering from memory lapse, that from 2018 through 2020 Former President Trump and his Administration, has fed New York with multiple millions of dollars for Voting Cyber Security enhancements (improvements)?  
Public Interest Parting Question: Should the Federal government request a refund of the ($45 Mil), Sanction and investigate Voting Irregularities, in the 2021 Manhattan District Attorney General Election?  
Bragg won his DA (Prosecutor) seat on November 2 2021 at: 83.2% and took office January 1, 2022.  During the General Election, one opponent only garnered 16.7%.   Something seems suspicious with this District Attorney Election on its surface. 
Maybe The Project 65 should look at filing a lawyer licensing complaint against Bragg, to have him DISBARRED, for maybe exceeding his scope of employment, job duties and job functions by targeting Former President Trump, on a subject matter of 2016, past the statute of limitations. 
Shameful justice State of New York, in condoning  Alvin Bragg's illegal targeting Former President Trump.   The same man, former President Trump and his administration, who has helped feed your state.   
"Moffatt Media," waits for the unsealed purported Indictment against former President Trump! 
###